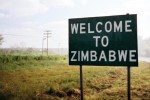 The Herald April 14, 2010 South Africa is maintaining pressure on the United States and Europe to lift their illegal economic sanctions on Zimbabwe with the latest call directed on Washington to engage Harare in dialogue rather being "divisive" and polarising the country. South African President Jacob Zuma has been calling on the West to remove the sanctions regime saying the embargo puts
...
April 14th, 2010 bye Africa Speaks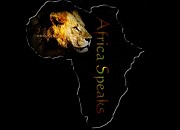 The Herald February 23, 2010 THE continuation of the illegal economic sanctions against Zimbabwe undermines the Global Political Agreement signed by the country's three main political parties, South Africa's President Jacob Zuma has said. In a recent interview with the Sunday Times, President Zuma blasted the European Union and critics of South Africa's stance on Zimbabwe. The EU
...
February 23rd, 2010 bye Africa Speaks