Zimbabwe: U.S. Must Come Clean – SA Envoy
April 14, 2010 by: Africa Speaks
The Herald
April 14, 2010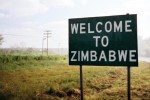 South Africa is maintaining pressure on the United States and Europe to lift their illegal economic sanctions on Zimbabwe with the latest call directed on Washington to engage Harare in dialogue rather being "divisive" and polarising the country.
South African President Jacob Zuma has been calling on the West to remove the sanctions regime saying the embargo puts Zanu-PF officials in the inclusive Government at a disadvantage as they are barred from travelling to Europe and other Western countries on Government business yet their MDC counterparts visit these countries freely.

Ahead of his recent state visit to Britain, President Zuma urged London and its Western allies to lift the sanctions and has repeatedly made the plea to give the inclusive Government a chance to work.
In a recent interview with the Mail & Guardian in Washington DC, South Africa's Deputy Chief of Mission to the US, Mr Jonny Moloto, said positive engagement was the best way forward.
"We are appreciative that the US administration is concerned about what is happening in Zimbabwe. But we want that appreciation to translate into a real positive engagement, not just a critical position from a distance," he said.
Mr Moloto said it was not "beneath the US to look at the possibility of engaging (and) assisting" Zimbabwe.
"Let's give a chance to dialogue. We were given that opportunity when we had Codesa (Convention of a Democratic South Africa). We were given that opportunity by the international community as South Africans (to find a) South African solution.
"If powerful countries like the US and UK could give (their) voice of support behind such a dialogue . . . rather than being divisive and seeing it in absolute terms, saying that the opposition party is doing the right thing . . .
"It's not helpful, it polarises society, it polarises nations."
Mr Moloto said the US was not clear on what it wanted done for an end to the illegal sanctions on Zimbabwe.
"But if we take their pronouncements as commitments to assist . . . I think it would make a dramatic change to hear them say, 'What can we do to assist?' for a change, not to impose.
"In our case, we invited the international community to assist . . . during the struggle for apartheid, that's why you (had) people from all over the world lobbying.
"But in so doing, you also want those countries to say: 'What can we do to help?' That's very much different than saying, 'We want to see this change in Zimbabwe'.
"What do the Zimbabweans want? Hear it from them, and then ask. 'We want to hear that side of the story — what can we do to assist?'
"That would be a very refreshing voice, a very different take on what has been happening so far, you know, it's always, conditional on this.
"'You must do this.' That's regime change, that's imposing regime change on a nation.
"And I don't think that as South Africa, that's the space we want to play in."
Mr Moloto said South Africa was partnering Zimbabwe in finding common solutions to common problems "rather than imposing them from outside".
He said President Barrack Obama should be "open-minded" in the Zimbabwe situation.
"It's not helpful for us that we're sitting with an estimated four million Zimbabweans in South Africa; we can't sustain that in the long term.
"So I think it's quite important that we get support from powerful countries such as the US.
"(The US is) still a superpower. That's why it does concern us when they take a particular position that we feel is likely to influence the world in a particular way."
South Africa is facilitating inter-party talks in Zimbabwe on the implementation of the inter-party agreement that led to the inclusive Government's formation.
South Africa has also strongly condemned the illegal economic sanctions on Zimbabwe.
The US sanctions law, the Zimbabwe Democracy and Economic Recovery Act, bars American companies and financial institutions with dealings with the US from doing business with Zimbabwe until land tenure reverts to pre-1998 levels.