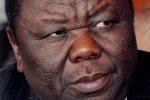 New Ziana-Herald Reporter The Herald – April 10, 2010 PRIME MINISTER Morgan Tsvangirai said on Thursday President Mugabe is part of the solution to the political equation in the country and the West should recognise this. Addressing delegates to the Zimbabwe-Africa Business Opportunities Day commemorations, PM Tsvangirai advised cynics to accept the reality of the country's political situation. "If
...
April 11th, 2010 bye Africa Speaks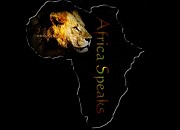 The following text is a full transcript of statement by President Robert Mugabe at the 64th Session of the United Nations General Assembly on 25 September 2009. Your Excellency, President of the 64th Session of the General Assembly, Mr. Ali Abdulsalam Treki; Your Majesties; Your Excellencies, Heads of State and Government; Your Excellency, the Secretary General of the United Nations, Mr. Ban Ki Moon; Distinguished
...
September 26th, 2009 bye Africa Speaks