There isn't a Biggest Story for Today, yet.
Wednesday, November 06
·
Freedom Rider: Black Faces for White People
Thursday, October 31
·
How Serious is the Caribbean Reparations Suit?
Sunday, October 06
·
Freedom Rider: Death and Somalia
·
Innocent Kenyan Blood Drips from Imperial Hands
·
If Charles Taylor is a War Criminal, Then So are Obama, Bush and Clinton
Friday, September 27
·
The World Needs Peace – But Not a Pax Americana
Thursday, September 19
·
Syria's New Game: The Russian Factor
Friday, September 06
·
Obama: As Warlike as Bush, and Just as Lonely
Wednesday, August 07
·
The Pope and the Pan
Tuesday, August 06
·
Racism ... Just Get Over It?
Older Articles



By Corey Gilkes
April 09, 2014

Continuing from my last long ramble, I want to offer my opinions on the issue of using sex-specific terms in Western religious tradition – in other words, the "sex" of "god." To the deeply pious – and perhaps even the moderately pious – that kinda talk is flat out preposterous, nothing short of sacrilegious and a mockery of religious beliefs. I agree, it is.....actually no, I don't agree, it's not. In really progressive societies, including the colonising one that put the rubbish in we head in de firs place, these are the kinds of conversations that take place. In any event, essentially every one of the major religions, particularly the Abrahamic faiths, started out acknowledging the Divine Feminine principles and then they all in one form or another concealed and wrote them out of their narratives. The only thing that is preposterous is *why*. Hey, doh vex with me, study the history very carefully and then take it up with your minister who withheld this information all these years. They went to a seminary or theological college so they damn well supposed to know about all this.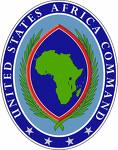 U.S. Deploys More Special Forces in Search of Kony, Africa's Stand-in for Osama bin Laden

By executive editor Glen Ford
April 03, 2014 - blackagendareport.com

"Many millions are at risk from the very presence of a military command whose reason-for-being is instability and war."

The tempo of U.S. military occupation of Africa quickens by the day. Seizing every real and manufactured crisis as an opportunity, Washington has created a continental infrastructure that has already reduced most African armies to appendages of U.S. foreign policy, dependencies of the Pentagon. American armed forces operate across the length and breadth of Africa and exercise effective control over the armies of nearly all of the continent's constituent states.

According to a study by Nick Turse, AFRICOM, the U.S. military command, last year carried out "activities" in every country on the continent except Western Sahara, Guinea Bissau, Eritrea, Sudan, Zimbabwe, Madagascar and Somalia. Somalia doesn't show up in AFRICOM's 2013 mission schedule because the country is nominally under the auspices of African Union "peacekeeping" forces. However, the U.S. and Europe pay for every African soldier and weapon engaged in the occupation of Somalia, while the overall operation is run by the CIA. (Egypt is considered part of the Middle East, for U.S. military purposes.)


By Margaret Kimberley
March 25, 2014 - blackagendareport.com

"Other races and religious and ethnic groups can guarantee that no member of their community would face what Kwadir Felton has experienced without being championed by their people in power."

In nations around the world, thousands of people will demonstrate in anger if the police do harm to a citizen. Not so in the United States. In this country a uniform provides a license to maim and to kill. American police routinely beat, taser and shoot people and no one even knows how often these assaults take place. The same government which tells us how many times police are shot doesn't keep statistics on how often the rest of us may become victims. An estimate from 2011 indicates that American police shot 1,100 people, killing 607 of them.
World Focus: Hillary and Other Assorted Barbarians at Russia's Gate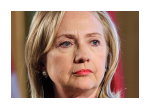 By Glen Ford
March 07, 2014 - blackagendareport.com

"Americans sound like southern white fascists, with their reflexive assumptions of supremacy, global privilege, and ordained national mission."

Hillary Clinton is a walking profanity – and, thereby, a prime candidate to be the next president of the United States. The fiend who played Julius Caesar when U.S.-employed jihadists butchered Libya's Muammar Gaddafi ("We came, we saw, he died") now likens Russia's response to the U.S.-backed fascist putsch in the Ukraine to Hitler's quest for a Greater Germany. It is like spitting on the graves of the 25 million Russians and other Soviet nationalities slaughtered in Hitler's racist jihad – the people who actually defeated the Nazis while the U.S. and Britain loitered off Europe's shores. At war's end, the United States imported thousands of Nazis to construct the nuclear/chemical/biological military juggernaut that would usher in an "American Century" – while confiscating Paul Robeson and W.E.B. Dubois' passports.

Thanks to the Americans, West German denazification never happened but, by the mid-Seventies, Washington had implanted fascist military regimes throughout Latin America – one of which exterminated 200,000 Guatemalan Mayas.


By Robert Parry
March 4, 2014 - consortiumnews.com

Since World War II – and extending well into the Twenty-first Century – the United States has invaded or otherwise intervened in so many countries that it would be challenging to compile a complete list. Just last decade, there were full-scale U.S. invasions of Afghanistan and Iraq, plus American bombing operations from Pakistan to Yemen to Libya.

So, what is one to make of Secretary of State John Kerry's pronouncement that Russia's military intervention in the Crimea section of Ukraine – at the behest of the country's deposed president – is a violation of international law that the United States would never countenance?

Kerry decried the Russian intervention as "a Nineteenth Century act in the Twenty-first Century." However, if memory serves, Sen. Kerry in 2002 voted along with most other members of the U.S. Congress to authorize President George W. Bush's invasion of Iraq in 2003, which was also part of the Twenty-first Century. And, Kerry is a member of the Obama administration, which like its Bush predecessor, has been sending drones into the national territory of other nations to blow up various "enemy combatants."
U.S.A.: American State of the Union: A Festival of Lies


By Glen Ford
January 30, 2014 - blackagendareport.com

"When you say 'jobs,' he says tax cuts – just like the Republicans, only Obama first cites the pain of the unemployed, so that you know he cares."

"Believe it," said the current Prevaricator-in-Chief, in the conclusion to his annual litany lies. President Obama's specialty, honed to theatrical near-perfection over five disastrous years, is in crafting the sympathetic lie, designed to suspend disbelief among those targeted for oblivion, through displays of empathy for the victims. In contrast to the aggressive insults and bluster employed by Republican political actors, whose goal is to incite racist passions against the Other, the sympathetic Democratic liar disarms those who are about to be sacrificed by pretending to feel their pain.

Barack Obama, who has presided over the sharpest increases in economic inequality in U.S. history, adopts the persona of public advocate, reciting wrongs inflicted by unseen and unknown forces that have "deepened" the gap between the rich and the rest of us and "stalled" upward mobility. Having spent half a decade stuffing tens of trillions of dollars into the accounts of an ever shrinking gaggle of financial capitalists, Obama declares this to be "a year of action" in the opposite direction. "Believe it." And if you do believe it, then crown him the Most Effective Liar of the young century.


By Edward S. Herman
January 21, 2014 - Global Research

Robin Philpot's important new book Rwanda and the New Scramble for Africa is an eye-opener and essential reading for anybody who wants to understand the recent history of Rwanda, ongoing U.S. and Western policy in Africa, and how efficiently the Western propaganda system works.

As in the case of the wars dismantling Yugoslavia, there is a "standard model" of what happened in Rwanda both in 1994 and in the preceding and later years, a model that puts the victorious Tutsi expatriate and Ugandan official Paul Kagame, his Rwanda Patriotic Front (RPF), and his Western supporters in a favorable light and the government of Rwanda, led by the Hutu Juvenal Habyarimana, in a negative light. Philpot challenges this model in all of its aspects and shows convincingly that, in a virtual miracle of systematic distortion, this version of history stands the truth on its head.
African Diaspora: South Sudan: When the Empire is Your Liberator, You're Not Really Independent


By Glen Ford
January 20, 2014 - blackagendareport.com

"The South Sudanese military has broke up into its component warlord parts."

For decades, the United States and Israel sought to bring about the fracturing of Sudan, which had been, geographically, the largest nation in Africa. Secession of the South was a special project of Israel, whose most enduring and fundamental foreign policy is to spread chaos and dissention in the Muslim and Arab worlds. Sudan, under the political control of the mostly Muslim North, joined the Arab League immediately upon independence, in 1956. Israel has sought to destabilize Sudan ever since, both to strike a blow at "Arabized" Africans and to curry favor among Christians on the continent.

John Garang, who rose to leader of the Sudanese People's Liberation Army, received military training in Israel in 1970, during Sudan's first civil war. However, Garang favored keeping the South in federation with a united Sudan. In 2005, under a Comprehensive Peace Agreement, Garang became vice president of the whole of Sudan and premier of the southern part of the country. He died in a mysterious helicopter crash six months later. Garang was succeeded by Salva Kiir, who sports a black cowboy hat given to him by President Bush, in 2006.


By Kumbirayi Shonhiwa
January 20, 2014 - herald.co.zw

David Mandessi Diop (1927-1960) was a revolutionary African poet born in France to parents of West African descent, and an active member of the Negritude movement. Diop's poems highlight African problems brought about by colonialism and give a message of hope and resistance to people of the continent.

One poem starts with the narrator reminiscing about Africa, which he has not yet seen but knows from his grandmother's songs of his childhood.

Despite not having been to Africa, he calls it "My Africa" to emphasise his sense of belonging as he describes the "black blood" which flows in his veins as a descendant of the continent.

The verses assume an angry and accusatory tone as he stresses that it is the blood and sweat of his people which is irrigating the fields of the colonialists without any benefit to the black people of Africa.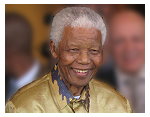 By Fidel Castro
December 29, 2013 - monthlyreview.org

Maybe the empire thought that we would not honor our word when, during days of uncertainty in the past century, we affirmed that even if the USSR were to disappear Cuba would continue struggling. World War II broke out on September 1, 1939 when Nazi-fascist troops invaded Poland and struck like a lightning over the heroic people of the USSR, who contributed 27 million lives to preserve mankind from that brutal massacre that ended the lives of 50 million persons.

War, on the other hand, is the only venture that the human race throughout history has failed to avoid, leading Einstein to say that he did not know how World War III would be like but most certainly the fourth would be fought with sticks and stones.

Added up, the means available to the two most powerful powers –United States and Russia— amount to 20,000 (twenty thousand) nuclear warheads. Mankind should know that three days before John F. Kennedy assumed the presidency of his country on January 20, 1961, a US B-52 bomber, in a routine flight, carrying two atomic bombs with a destructive capacity 260 times that of the bomb dropped in Hiroshima, had an accident and the aircraft crashed. For such cases sophisticated automatic equipment are in place to prevent the bombs from exploding. The first bomb landed without risks. In the case of the second, three of the four mechanisms failed, and the fourth, in very critical conditions could barely function. The bomb did not explode by mere chance.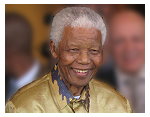 By Margaret Kimberley
December 11, 2013 - blackagendareport.com

Nelson Mandela's passing provides an important and rare opportunity for discussion of some very serious issues. We should not fear principled critique of people we admire but instead we have been treated to maudlin self-indulgence, useless idol worship and wrongheaded defense of Mandela's memory.

Everyone looms large in death, and it is especially difficult to be truthful when a person of Mandela's stature passes away. South Africa's apartheid system was an international pariah, reviled by most of humanity and Mandela was the icon who it was hoped would bring it down forever.

Black Americans saw themselves in images of Sharpeville and Soweto. Mandela stood in for our assassinated leaders, political prisoners and victims of COINTELPRO. The South African struggle became our struggle and our chance to achieve what we were denied here at home. Of course Mandela's release from 27 years of imprisonment brought near universal joy but it should have also raised more questions.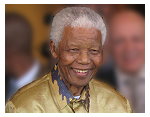 By Stephen Gowans
December 07, 2013 - gowans.wordpress.com

It seemed almost inevitable that on the new day Western newspapers were filled with encomia to the recently deceased South African national liberation hero Nelson Mandela that another southern African hero of national liberation, Robert Mugabe, should be vilified. "Nearly 90, Mugabe still driving Zimbabwe's economy into the ground," complained Geoffrey York of Canada's Globe and Mail.

Mandela and Mugabe are key figures in the liberation of black southern Africa from white rule. So why does the West overflow with hosannas for Mandela and continue to revile Mugabe? Why is Mandela the good national liberation leader and Mugabe the bad?

A lot of it has to do with the extent to which the liberation projects in South Africa and Zimbabwe have threatened white and Western economic interests—hardly at all in Mandela's South Africa and considerably in Mugabe's Zimbabwe.
African Diaspora: Mandela, A Life of Struggle: The History Most Mainstream Obits Omit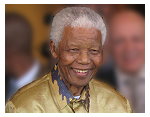 By Derrick O'Keefe and Jahanzeb Hussain
December 07, 2013 - commondreams.org

Nearly 50 years ago, in 1964, Nelson Mandela — along with many other comrades in the struggle for the liberation of South Africa from racist white domination under apartheid — was sentenced to life in prison. His statement to the court, made when he was facing the real threat of execution, remains an historic demonstration of defiance and resistance.

Mandela's sentence was "reduced" to life imprisonment. He would spend 27 years caged by the brutal racist regime in South Africa, before the resistance movement there and a worldwide solidarity campaign helped to force his release.

Many times, the apartheid government dangled a pardon for Mandela — if he would agree to publicly renounce the armed struggle. Contrary to liberal, depoliticized histories of the life of Mandela, he was in fact a political leader who believed in achieving liberation by any means necessary. Indeed, in 1961 he helped to found Umkhonto we Sizwe — which means 'Spear of the Nation' — an armed struggle wing of the liberation movement. Earlier that same year, Mandela gave his first ever television interview. In it, he alluded to the sense of futility of fighting against a violent apartheid regime with only non-violent means.
World Focus: Monsanto, the TPP and Global Food Dominance


By Ellen Brown
November 26, 2013 - ellenbrown.com

"Control oil and you control nations," said US Secretary of State Henry Kissinger in the 1970s. "Control food and you control the people."

Global food control has nearly been achieved, by reducing seed diversity with GMO (genetically modified) seeds that are distributed by only a few transnational corporations. But this agenda has been implemented at grave cost to our health; and if the Trans-Pacific Partnership (TPP) passes, control over not just our food but our health, our environment and our financial system will be in the hands of transnational corporations.

Profits Before Populations

Genetic engineering has made proprietary control possible over the seeds on which the world's food supply depends. According to an Acres USA interview of plant pathologist Don Huber, Professor Emeritus at Purdue University, two modified traits account for practically all of the genetically modified crops grown in the world today. One involves insect resistance. The other, more disturbing modification involves insensitivity to glyphosate-based herbicides (plant-killing chemicals). Often known as Roundup after the best-selling Monsanto product of that name, glyphosate poisons everything in its path except plants genetically modified to resist it.


By The Public Archive
November 14, 2013 - thepublicarchive.com

On September 23, 2013, the Constitutional Court of the Dominican Republic ruled that the children of "irregular" migrants born in the Dominican Republic after June 21st, 1929 would be stripped of their Dominican citizenship. The ruling – which could render 250,000 Dominicans of Haitian descent stateless – came as a result of a challenge by Juliana Deguis Pierre against the Dominican Electoral Board. The Electoral Board refused to issue Pierre an identification card. They argued that although she was born in the "national territory," because she was the daughter of migrants in transit she did not have the right to Dominican citizenship. They based their ruling on article 11.1 of the Dominican Constitution of November 29, 1966 which held sway when Pierre was born.

While Ms. Pierre was the subject of the Constitutional Court's ruling, it also targets all Dominicans of Haitian descent. The decision also formalizes a process of exclusion, racism, and harassment that had already construed Dominicans of Haitian descent as second-class citizens in their own country while marginalizing Haitian immigrants. Indeed, even before the ruling, Haitian immigrants had been subject to demeaning raids and dragnets by the Dominican security forces while in the past thirteen months, since August 16, 2012, almost 47,700 undocumented Haitians were expelled from the country – more than twice the figure of 20,541 expelled during the previous year.