Managing a Nightmare: How the CIA Watched Over the Destruction of Gary Webb By Ryan Devereaux
Links between the cocaine trade, Nicaragua's Contra rebels, and African American neighborhoods in California

Lord's Prayer to Hugo Chávez angers Catholic church in Venezuela
Socialist party congress directs prayer to 'Our Chávez who art in heaven', drawing church retort that text is 'untouchable'

The Origin of the Palestine-Israel Conflict

Prof. Sir Hilary Beckles Speech To British House Of Commons
CARICOM Reparations Commission calls for Reparatory Justice for the crime of slavery in presentation to UK House of Commons

The Case for Reparations
Two hundred fifty years of slavery. Ninety years of Jim Crow. Sixty years of separate but equal. Thirty-five years of racist housing policy. Until we reckon with our compounding moral debts, America will never be whole. By Ta-Nehisi Coates

Polygamy in Africa has little to do with sex msafropolitan.com

Who Was Jim Crow?

More...


Why I Don't Do Kwaanza
December 19, 2014 : By Bruce A. Dixon
I don't do Kwaanza, I just don't. I never have, and the very thought of it evokes some difficult memories and feelings for me. It's not the holiday's religious trappings or its Afro-syncretic fusion of Jewish menorahs, Swahili words, Kemetic, Christian and other rituals.

Waistband-Reaching Syndrome Could Get You Killed
November 30, 2014 : By John Eskow
If police accounts are to be believed, there is a bizarre urge among young, unarmed black men to provoke their own murder by "reaching for their waistbands" when cops are aiming service revolvers at them.

Ferguson Reexamined
November 30, 2014 : By Paul Craig Roberts
Few, if any, of the correct questions were asked in the grand jury hearing to decide whether policeman Darren Wilson would be indicted for killing Michael Brown. The most important unexamined question is whether police are trained to use force immediately...

Jackson, Sharpton, Holder & Ferguson
November 24, 2014 : By Margaret Kimberley
If a picture is worth 1,000 words the photo above proves the old adage to be true. This image encapsulates so much that is wrong with the so-called leaders of the black political class.


More Articles:

Shopping
Amazon Store
♦ African Books
♦ Contemporary
♦ Trinidad/Tobago

MUST READ!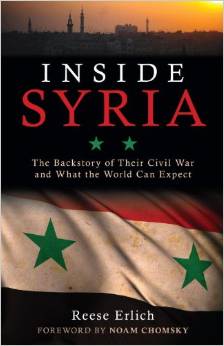 Inside Syria: The Backstory of Their Civil War and What the World Can Expect
by Reese Erlich



Rwanda and the New Scramble for Africa: From Tragedy to Useful Imperial Fiction
by Robin Philpot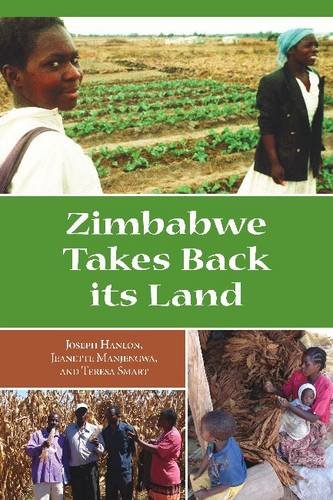 Zimbabwe Takes Back Its Land by Joseph Hanlon, Jeannette Manjengwa, Teresa Smart



Zimbabwe's Land Reform: Myths and Realities by Ian Scoones et al