Managing a Nightmare: How the CIA Watched Over the Destruction of Gary Webb By Ryan Devereaux
Links between the cocaine trade, Nicaragua's Contra rebels, and African American neighborhoods in California

Lord's Prayer to Hugo Chávez angers Catholic church in Venezuela
Socialist party congress directs prayer to 'Our Chávez who art in heaven', drawing church retort that text is 'untouchable'

The Origin of the Palestine-Israel Conflict

Prof. Sir Hilary Beckles Speech To British House Of Commons
CARICOM Reparations Commission calls for Reparatory Justice for the crime of slavery in presentation to UK House of Commons

The Case for Reparations
Two hundred fifty years of slavery. Ninety years of Jim Crow. Sixty years of separate but equal. Thirty-five years of racist housing policy. Until we reckon with our compounding moral debts, America will never be whole. By Ta-Nehisi Coates

Polygamy in Africa has little to do with sex msafropolitan.com

Who Was Jim Crow?

More...


US Helped Create Al Qaeda and ISIS
September 20, 2014 : By Garikai Chengu
Much like Al-Qaeda, the Islamic State of Iraq and Syria (ISIS) is Made in the USA, an instrument of terror designed to divide and conquer the oil-rich Middle East and to counter Iran's growing influence in the region.

America's deadliest export and the endless War on Terror
September 16, 2014 : By William Blum
Supporters of US foreign policy have been repeating the point ever since the attacks of September 11, 2001: US counterterrorism policy has worked. How do they know?

Western Doublethink on Path to War
September 05, 2014 : By Finian Cunningham
In October 1962, the United States threatened to go to war with Russia over the Cuban missile crisis. That high-stakes drama came about after Washington learned that Soviet leader Nikita Khrushchev had overseen the installation of ballistic missiles on Cuba...

Ferguson Versus the Counter-Insurgency State
August 23, 2014 : By Glen Ford
The corporate media, reflecting their owners' anxiety at the failure of Black people to revert to a state of passivity in Ferguson, Missouri, have arrived at a need to "demilitarize" the police and, more immediately, to re-establish some semblance of "calm" (as in comatose)...


More Articles:

Shopping
Amazon Store
♦ African Books
♦ Contemporary
♦ Trinidad/Tobago



Rwanda and the New Scramble for Africa: From Tragedy to Useful Imperial Fiction
by Robin Philpot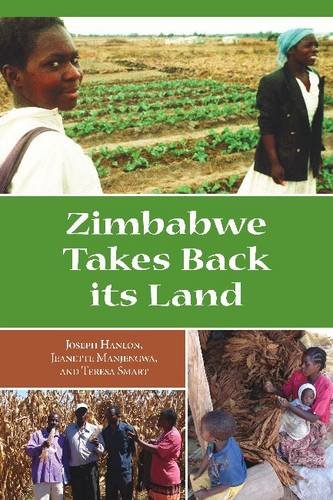 Zimbabwe Takes Back Its Land by Joseph Hanlon, Jeannette Manjengwa, Teresa Smart



Zimbabwe's Land Reform: Myths and Realities by Ian Scoones et al