Being African in India: 'We are seen as demons'
By Aletta Andre

Black feminism and intersectionality By Sharon Smith

Cornel West on Obama: "The First Black President Has Become The First Niggerized Black President"

'Structural Looting' of Black Communities Driving Protesters to Baltimore Streets By Sarah Lazare

Eduardo Galeano on Haiti by Kim Ives

Haiti Dreadlocks Protest Eurocentric Profiling Haiti Dreadlock Wearers Demand: A Stop to Persecution by US Puppet Regime

Light Girls, When Documentaries Get It Wrong by Jessica Ann Mitchell

Managing a Nightmare: How the CIA Watched Over the Destruction of Gary Webb By Ryan Devereaux

More...


U.S. Sets Stage for Libya-Like Regime Change in Eritrea, "Africa's Cuba"
June 18, 2016 : By Glen Ford
The U.S. is moving towards war against Eritrea, a fiercely independent African nation of only six million people. Washington has deployed its UN "human rights" proxies to justify another "humanitarian" military intervention, remarkably like the UN-sanctioned aggression against Libya, in 2011.

Muhammad Ali: My Name, Not Yours
June 06, 2016 : By Abby Zimet
A nod to the great Muhammad Ali, dead at 74, a brave black man at a difficult time who "just wanted to be free," who never knew his place and refused to be afraid when others tried to put him in it, who insisted to the world of power that first honored and then rejected him that "I don't have to be what you want me to be,"...

Hillary Clinton's Race Problem
May 20, 2016 : By Richard W. Behan
When Hillary Clinton was endorsed by Will Quigg, a grand dragon of the Ku Klux Klan in California, many observers were skeptical that the statement of support for the presumptive Democratic nominee was genuine. Indeed, some went so far...

Black Lives Don't Matter, Black Votes Do: the Racial Hypocrisy of Hillary and Bill Clinton
April 25, 2016 : By Richard W. Behan
One iconic image shows Bill riffing on his saxophone for Arsenio Hall. Another pictures Hillary hugging parishioners in black churches. Similar beguiling images appear daily in the media as her presidential campaign progresses.


More Articles:

Shopping
Amazon Store
♦ African Books
♦ Contemporary
♦ Trinidad/Tobago

MUST READ!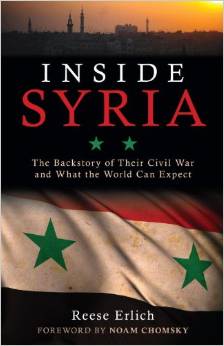 Inside Syria: The Backstory of Their Civil War and What the World Can Expect
by Reese Erlich



Rwanda and the New Scramble for Africa: From Tragedy to Useful Imperial Fiction
by Robin Philpot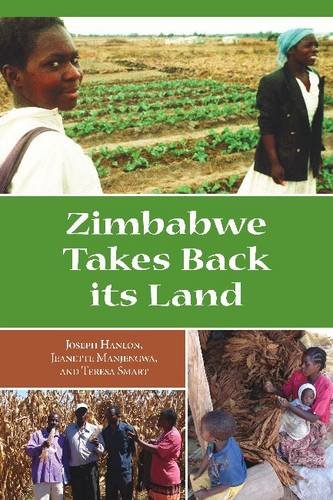 Zimbabwe Takes Back Its Land by Joseph Hanlon, Jeannette Manjengwa, Teresa Smart



Zimbabwe's Land Reform: Myths and Realities by Ian Scoones et al