Black feminism and intersectionality By Sharon Smith

Cornel West on Obama: "The First Black President Has Become The First Niggerized Black President"

'Structural Looting' of Black Communities Driving Protesters to Baltimore Streets By Sarah Lazare

Eduardo Galeano on Haiti by Kim Ives

Haiti Dreadlocks Protest Eurocentric Profiling Haiti Dreadlock Wearers Demand: A Stop to Persecution by US Puppet Regime

Light Girls, When Documentaries Get It Wrong by Jessica Ann Mitchell

Managing a Nightmare: How the CIA Watched Over the Destruction of Gary Webb By Ryan Devereaux
Links between the cocaine trade, Nicaragua's Contra rebels, and African American neighborhoods in California

More...


Hillary Clinton's Race Problem
May 20, 2016 : By Richard W. Behan
When Hillary Clinton was endorsed by Will Quigg, a grand dragon of the Ku Klux Klan in California, many observers were skeptical that the statement of support for the presumptive Democratic nominee was genuine. Indeed, some went so far...

Black Lives Don't Matter, Black Votes Do: the Racial Hypocrisy of Hillary and Bill Clinton
April 25, 2016 : By Richard W. Behan
One iconic image shows Bill riffing on his saxophone for Arsenio Hall. Another pictures Hillary hugging parishioners in black churches. Similar beguiling images appear daily in the media as her presidential campaign progresses.

Denying Discrimination: Clintonian Political Calculus and the Culture of Hooey
April 22, 2016 : By Linn Washington Jr.
"While Clinton was governor of Arkansas a federal judge fined his State Police for violating a court order to stop profiling non-whites." Hooey –- silly talk/nonsense –- frequently has slimy characteristics and slime is slippery.

The Religious Element of Terrorism
December 08, 2015 : By William Blum
Is it terrorism or is it religion? Does the question matter? From the early days of America's "War on Terror," and even before then, I advocated seeing terrorists as more than just mindless, evil madmen from another planet. I did not believe they were motivated by hatred or envy of American freedom or democracy, or of American wealth, secular government or culture...


More Articles:

Shopping
Amazon Store
♦ African Books
♦ Contemporary
♦ Trinidad/Tobago

MUST READ!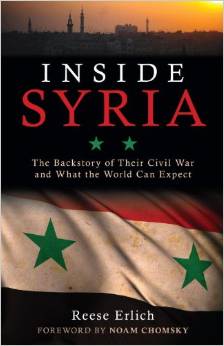 Inside Syria: The Backstory of Their Civil War and What the World Can Expect
by Reese Erlich



Rwanda and the New Scramble for Africa: From Tragedy to Useful Imperial Fiction
by Robin Philpot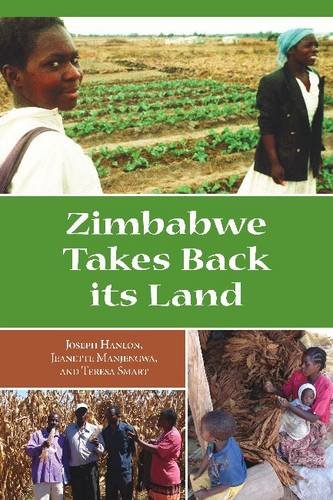 Zimbabwe Takes Back Its Land by Joseph Hanlon, Jeannette Manjengwa, Teresa Smart



Zimbabwe's Land Reform: Myths and Realities by Ian Scoones et al